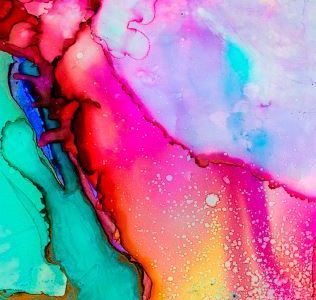 Feb 2021
Yes, it is totally normal to have vaginal discharge
Tiempo de lectura:
3
minutos
The vaginal discharge is a natural, normal, and healthy element, but on what does it depend its quantity, color, and odour?
---
Index: 
---
Yes, it is totally normal to have vaginal discharge
The vaginal discharge is a natural, normal, and healthy element in bodies with a vagina, it is the result of vaginal secretions and cervical mucus. Each body produces a different amount, consistency, color, and smell of vaginal discharge. And this depends on the needs of the vagina to stay clean: vaginal discharge is the lubrication that protects, cleanses, and discharges agents that put your health at risk.
For this reason, we should not be surprised that panties designed for bodies with a vagina have double coverage in the vulvar area. It is a very old method to contain vaginal discharge: sometimes clear, whitish, a little yellow, thick, light, with or without odor. Or even vaginal discharge of brown, bright yellow, greenish, or even reddish colors, with intense odors, etc. (but be careful, these last characteristics might indicate an infection that would be worth running to the gynecology unit). 
When does my vaginal discharge change?
As a general rule, a "normal" vaginal discharge it's usually clear, although it can vary in its consistency and quantity.  Depending on the period of the menstrual cycle your body is, the vaginal discharge would be different and changing. For example, during ovulation, the discharge may become thicker and more noticeable, even sometimes whiter.
It is important to note that vaginal discharge is strongly influenced by our habits and lifestyle. That means that using hormonal contraceptives, the sexual activity, the type of diet, among others, can mark a change in vaginal discharge.
Discover more about: TOP 5: Foods to boost your vaginal flora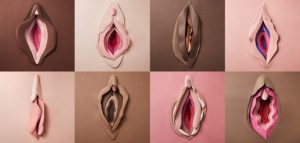 Changes on my vaginal discharge
As mentioned above, the consistency and amount of vaginal discharge can vary depending on factors such as the menstrual cycle, hormonal contraceptives, sexual activity, diet, among others. However, what about the color of the vaginal discharge?
When the vaginal discharge is white, the vagina is considered to be in a healthy state. Mainly during ovulation or prior to menstruation. There should be no itching or burning or an unusual odor. However! If the discharge is white, has cottage cheese-like lumps, itches, stings, or burns, it is important to visit the gynecology unit since an episode  of fungal infection (such as Candida) may occur. Bacterial vaginosis (BV) is a very common vaginal infection in bodies with a vagina that are between 15 and 45 years old.
When the vaginal discharge is pale yellow, it does not give off odors or causes itching or discomfort, it is a healthy discharge. However, if the yellow becomes intense, with uncomfortable odors, and causes itching or stinging, it is possible that we are facing a episode of STIs (sexually transmitted infections) or bacterial infection.

When the vaginal discharge is clear, it is considered a healthy discharge. It can be elastic and have a consistency like an egg white, mainly at times of ovulation.
Tips to take care of your vaginal discharge
Do not introduce objects inside (unless they are medical devices). Do not implement vaginal showers. Choose cotton underwear that can absorb moisture and prevent infection. Take care of a balanced and healthy diet. Have protected sexual practices with a condom, oral  condom, or protective rubber thimbles. To clean, just focus on the vulva with mild soap and water. Avoid perfumed products (soaps, tampons or pads). To sum up, take care, love and pamper yourself.
Get your own panty liners here!