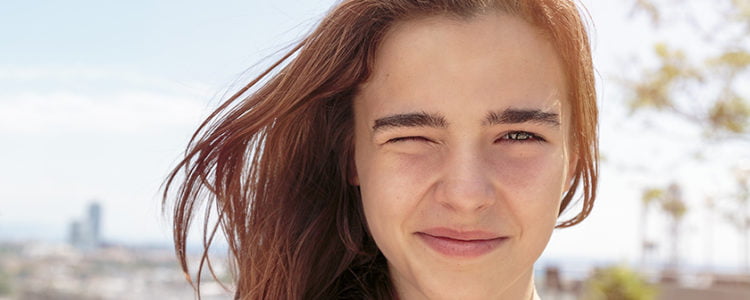 Nov 2020
Menstrual cup and virginity
If you haven't had yet sexual relations with penetration, do not worry! The menstrual cup is also for you. We will give you all the details for using it.
---
Index: 
---
Can I use the menstrual cup if I am a virgin?
Among the principal's doubts that occur around the use of the menstrual cup is its compatibility with virginity.
There is a lot of (miss)information on the internet that is very unsafe and dangerous for a virgin girl to use a menstrual cup! It even it is said that it is going to devirginize her…
According to various authors on the subject, the term virginity turns out to be a socio-cultural construction. It is a notion that compromises the self-esteem and self-concept of a man and a woman concerning their sexual practices. It is put under undue pressure if a man has lost his "virginity" at an advanced age or if a woman has lost it at a young age.
Even today, false information about the hymen – a supposed indicator of female virginity – continues to be found. It is often believed that by having intercourse or penetration, the hymen will break and the woman will bleed to show her purity. In other words, it is credited as "the proof of true love." However, it has been scientifically proven that the hymen is a thin, elastic membrane that covers the vagina in a crown shape. This means that the hymen has an expandable opening that hygienically protects the vagina. It never breaks. And its official name by the Swedish Association for Sex Education (2009) is the "vaginal crown", and thus demystify and deconstruct negative associations with this part of the body.
Find out more about: Why is it so important to remove your menstrual cup every 12 hours as a maximum?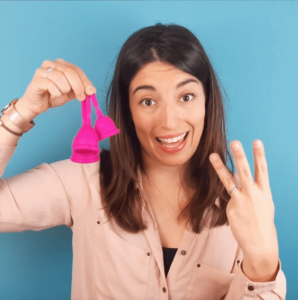 Is the use of the menstrual cup recommended in virginity?
From a scientific and medical perspective, a menstrual cup does not interfere with the integrity of the vaginal crown at all. So in reality, a menstrual cup has no impact on the sexual health of the person who decides to use it as an alternative in their personal care and hygiene.
While it is important to keep in mind that a menstrual cup requires a healthy, flexible, yet strong pelvic floor. That is, pelvic and abdominal muscles flexible enough for a menstrual cup to enter and sufficiently strong so that it can be kept inside the vagina for several hours.
Eureka! Cup, ideal for women
Unlike other menstrual cups, Eureka! Cup has a flexible and soft structure that becomes friendly to the different levels of pelvic floor strengthening. In addition to its easy-emptying tube, it allows a more conscious contact with the body and its menstrual processes. Without compromising the sexual health of your body at any time!
Find out more about: Can I pee if I have a menstrual cup?