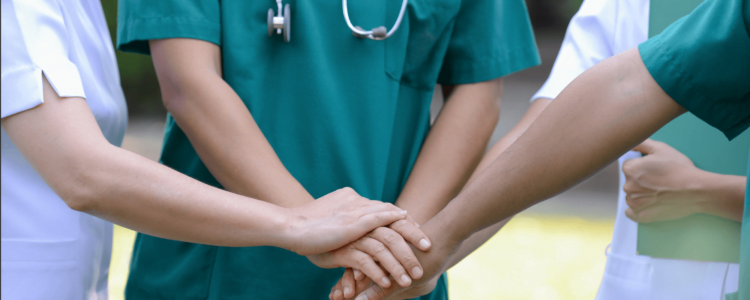 Nov 2020
What do doctors think about the menstrual cup? (II / II)
Doctors and sexual health specialists guarantee that menstrual cups bring ecological, economic, and healthy benefits.
---
Index: 
---
What do doctors think about the menstrual cup? (II / II)
In recent years, bloggers, YouTubers, and other influencers have given voice to something that remained silent for many decades: menstruation and the menstrual cup. Many have taken a position in favor of menstrual cups; others have explained their negative experiences preferring other intimate care alternatives. However, what health research and medical technology have to say about the menstrual cup?
Why should you wear a Eureka! Cup?
Discover more about: How to use a menstrual cup sterilizer? 
What are the disadvantages of menstrual cups?
Before buying a menstrual cup, it is essential not only to do research, watch YouTube videos, read reviews but also go to your gynecologist and talk to your closest friends about it. There is so much information on the internet that it can be confusing and, sometimes, even misinform, causing you to go to the hospital emergency room.
Quality of menstrual cups
There is an incredible variety of menstrual cups on the market that ranges from € 15 to € 45. Some of them can have an incredible quality of surgical medical silicone while others are made of a thermoplastic elastomer – TPE, for its acronym in English – that end up causing allergies and other diseases.
In the case of the Eureka! Cup, the material used is the highest quality medical silicone, which offers hypoallergenic softness, resistance, comfort, and durability that also cares for the vaginal flora. Also, unlike tampons, the Eureka! Cup does not absorb the natural lubrication of the vagina and, consequently, does not cause dryness or infections derived from its use.
The position of the cervix
It is essential to visit your gynecologist before buying a menstrual cup, and thus prevent uncomfortable situations – such as the cup getting stuck inside – due to having a very high cervix. In case the position of your cervix is ​​very high, there are also ecological and healthy alternatives for your intimate hygiene.
Tonicity of the pelvic floor
If the pelvic floor is weakened – and there is a prolapse – or contracture, a menstrual cup will be a frustrating and uncomfortable – and bloody – alternative. Before buying a menstrual cup, make sure your pelvic floor health is in optimal condition for you.
The Eureka! Cup is ideal for pelvic floors that are not only strengthened, but also flexible so that the vaginal walls can expand and keep the cup inside.
The need for water …
It is true, when you are in a public place it is uncomfortable to discharge the menstrual cup in a common sink. It is really essential to have water to rinse the cup after to empty the menstrual flow and before reintroducing it.
In the case of the Eureka! Cup, thanks to its design, designed by sexologist professionals and technical engineers from the Polytechnic University of Catalonia (UPC), allows easy and clean emptying wherever you go. It can be emptied without removing it from the body, being ideal for any public bathroom. It is the only drainable cup in the world so that you can enjoy unlimited menstruation.
In conclusion, the menstrual cup is an intimate feminine hygiene product that benefits the health, economy, and ecology. This is the time to enjoy a period without limits and taboos!
Get your own Menstrual Kit with a menstrual cup, sterilizer, antibacterial cleanser, and an ecological cotton bag!