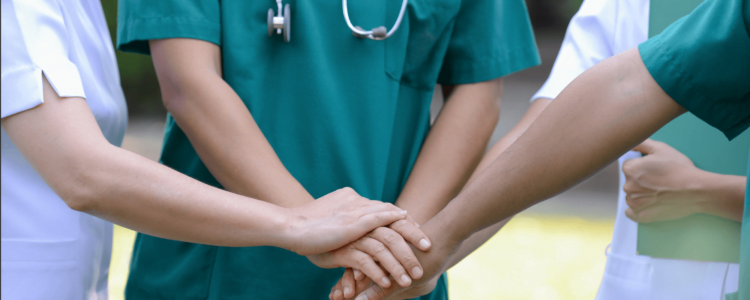 Nov 2020
What do doctors think about the menstrual cup? (I / II)
Tiempo de lectura:
2
minutos
Doctors and sexual health specialists start talking about the menstrual cup.
---
Index: 
---
What do doctors think about the menstrual cup?
In recent years, bloggers, YouTubers, and other influencers have given voice to something that remained silent for many decades: menstruation and the menstrual cup. Many have taken a position in favor of menstrual cups; others have explained their negative experiences preferring other intimate care alternatives. However, what health research and medical technology have to say about the menstrual cup?

Why should you use Eureka! Cup?
Discover more about: How to use a menstrual cup sterilizer? 
Sometimes the cheaper option turns out more expensive!
Some intimate hygiene products such as tampons or pads are cheaper when compared directly to the cost of menstrual cups. However, it has been proved that the symptoms associated with Toxic Shock Syndrome are related to the regular use of tampons and pads because of its materials, chemicals, and ingredients of questionable origin.
Besides, a menstruating body can use 264 tampons or pads per year, equivalent to a total of 15,960 tampons and pads for almost 40 years that its waste ends up in seas and landfills whose toxic fluids seep into the land for several decades. This same number of tampons are those that are worth around 7,980 euros during all the menstruating life.
Pros of the Eureka! Cup
Being made of medical silicone, Eureka! Cup is quite resilient and healthy enduring different environments and temperatures. The menstrual flow is emptied into the toilet while going to the bathroom; so the blood never reaches the garbage and reduces the incidence of bacteria and bad odors. Furthermore, it is essential not only to empty it every 12 hours, clean your hands with soap and water before inserting them into the vagina but also clean them before and after each use by boiling them with hot water. Thus they maintain their hygiene and health.
It's true, a menstrual cup can seem expensive at first; however, it saves us a lot of money and also helps us to take care of both our health and the environment. It is a healthy, ecological, and economic investment that impacts different areas of our life. Besides, it allows you to be in contact with your body, knowing it, and preventing diseases!
In the case of the Eureka! Cup, thanks to its design, allows easy and clean emptying wherever you go. It can be emptied without removing it from the body, being ideal for any public bathroom. It is the only drainable cup in the world so that you can enjoy unlimited menstruation.
In conclusion, menstrual cups are an element that benefits the health, economy, and ecology of each user. This is the time to enjoy a period without limits and taboos!
Get your own Menstrual Kit with a menstrual cup, sterilizer, antibacterial cleanser, and an ecological cotton bag!